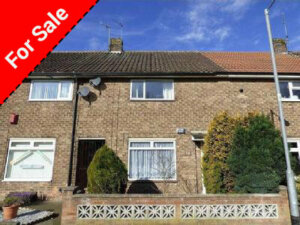 Recent figures from UK Finance have revealed that there has been a 9.8% fall in the number buy-to-let home purchase mortgages completed in May compared to the same month a year before. This combined with data from the Ministry of Housing, Communities and Local Government showing that the number of privately rented homes in England fell by 46,000 to 4.79 million last year means it's not surprising if some potential buy-to-let investors are a bit spooked. However we think this could be an excellent time to invest.
Much of this decline has been attributed to changes in stamp duty, tax and regulatory changes combined with uncertainty surrounding Brexit.
However Selvan Saha, Director of Castleriver says "I've always tended to look upon times like these as buying opportunities. This is because there's a tendency for the price of properties that buy-to-let investors typically go for to soften significantly allowing good deals to be found.
"This, combined with significant discounts available on buy-to-let properties available from companies such as ourselves, can more than compensate for the greater tax bill that landlords have to face these days.
"In our view people should only go into buy-to-let investment if they take a professional business-like approach and focus on the potential longer-term total returns rather than shorter term market movements. We definitely do not see buy-to-let as a short-term speculative activity."