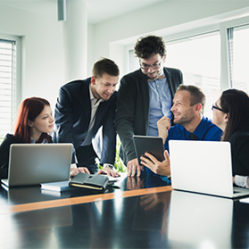 Talk to a Castleriver investment property expert 
There's many reasons why you might decide get into buy-to-let investment. Perhaps you are looking for additional income, asset growth, financing a comfortable retirement or looking to achieve financial independence. Whatever your reasons it pays to have an in-depth discussion with someone who knows what they're talking about and can help you develop a buy-to-let investment plan designed to help you achieve your goals.
Our Castleriver investment property experts LOVE to help like-minded people find out how best to make money through property investing and will be very happy to arrange a no obligation meeting at our offices or over the phone.
Just fill in the form on this page and one of our team will be in touch.
We look forward to hearing from you.