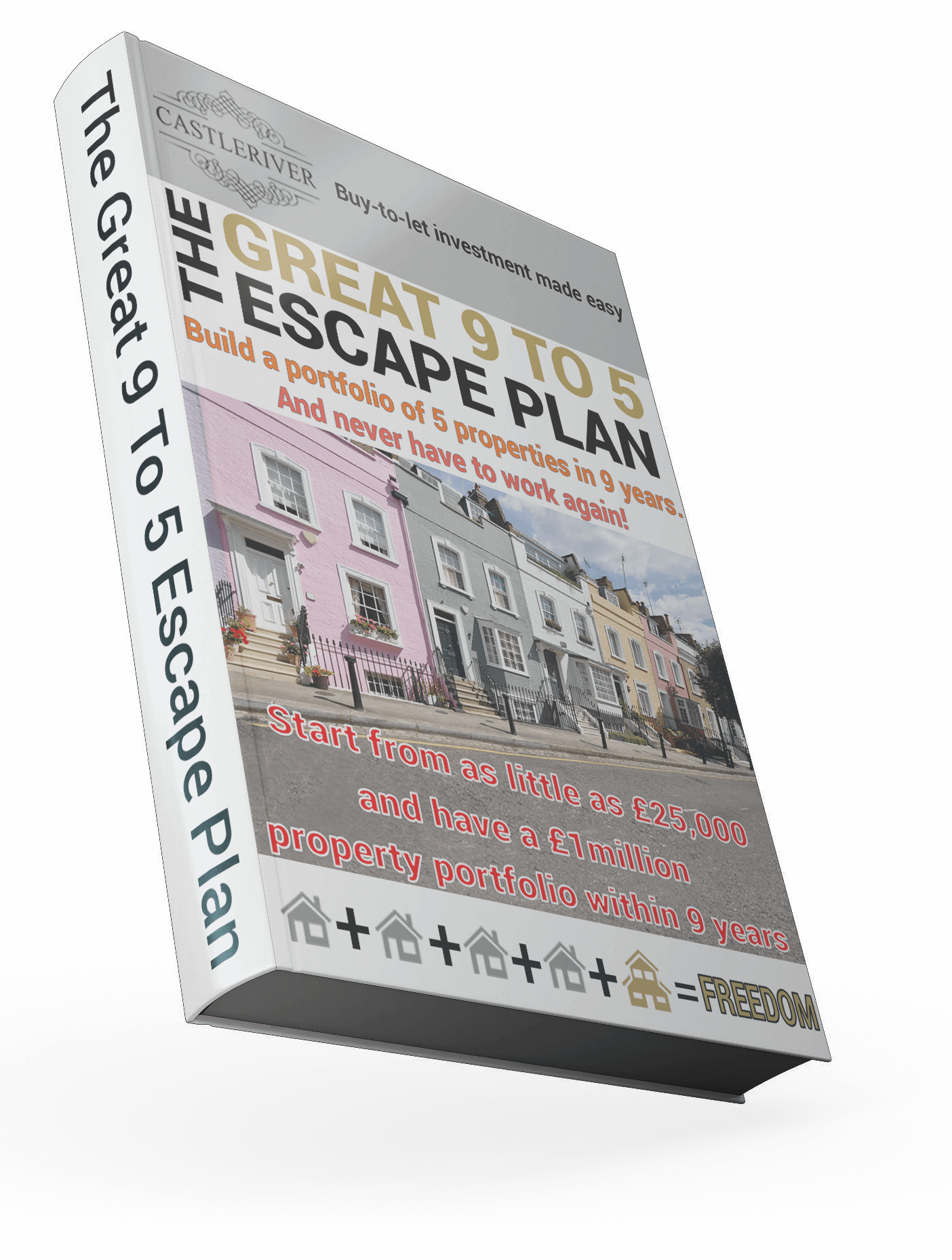 How to go from the 9 to 5
to financial freedom with 5 properties in 9 years.
Buy-to-let investment – if done well – can make a real difference to your quality of life. This why we at Castleriver have come up with The Great 9 To 5 Escape Plan. A plan that, if followed closely, will give you such a good income that you would be able to give up work and have enough money to do the things you've always dreamed of doing.
How does it work?
The Great 9 to 5 Escape Plan shows you how, with a modest amount of capital, you can build up your very own portfolio of 5 properties in 9 years worth over £1 million!
Why 5 properties?
Our rather conservative calculations have shown that having a portfolio of 5 properties will give you real potential for significant equity and asset growth – combined with more than enough income for you to give up your day job, say goodbye to your commute and really enjoy life!
Start your journey towards financial freedom NOW!
[button color='btn-primary' link='#hsformContainerDownloadGuide' align='center' block='1' class='open-popup-link-downloadguide']Download Now![/button]
[button color='btn-primary' link='https://www.castleriver.co.uk/about-us/' align='center' block='1' target='_blank']Read more about Castleriver[/button]